You must be logged in to vote.
Preacher's Web
In an inner-city tale filled with past lives, secrets, betrayal and revenge, former high school All-City Quarterback Mike Hillman is a pastor at Rock of Jacob Baptist Church in Queens, New York. He had one goal: to preach love and forgiveness to a community ravaged by drug dealers and gangs. His resolve would be tested when an old high school friend returns with a deadly agenda. He later realizes that his teenage daughter, Shania is dating a boy with a mysterious background. Meanwhile, young Jamal Samuels deals with adolescence as he prepares for his freshman year of high school,playing in New York's infamous basketball courts. When a young girl is violently gunned down in an act of gang violence, high school student David Anderson is charged with the murder. Can Mike summon his faith and courage to withstand the trials surrounding him or will his doubt and his past struggles …
Louisiana Rouge
This wonderfully entertaining picaresque novel by Harold Raley falls in the tradition of rogue literature established by Tom Jones and other early novels. Set in the nineteenth century, Louisiana Rogue will take you on a wild, fast-paced romp through all levels of Cajun society in the 1830s. The title page says the book promises to tell "The Life and Times of Pierre Prospère-Tourmoulin, Picket-pocket, Thief, Gambler, Fugitive, Undertaker, Barber, Doctor, Priest, Prisoner, Bandit, and Count; Latterly penned in his hand for the gentle reader of leisure, Spanning the years 1831-1839" and claims to be translated by his grandson, also named Peter Tourmoulin.
Dead Men Can Kill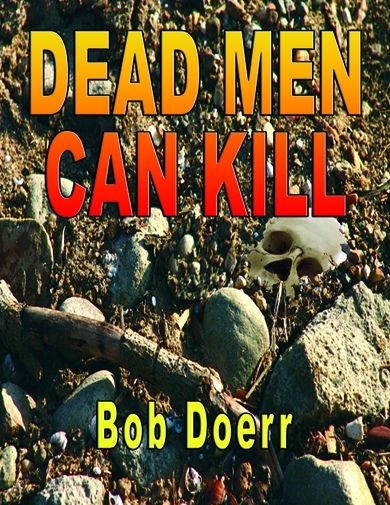 Jim West never dreams his demonstration of forensic hypnosis on a university student would stir up memories of an 18-year old mystery.... When former Air Force Special Agent with the office of Special Investigations, Jim West moves back to New Mexico his goal is to start an easy going second career as a part time professional lecturer on investigative techniques to colleges and civic organizations. He never envisioned that a practical demonstration on forensic hypnosis with a student at a state university would stir up memories of an eighteen year old murder. When the student himself is murdered three days later, West finds himself ensnared in a web of intrigue that pits West and the small town's authorities against a ruthless, psychotic killer.